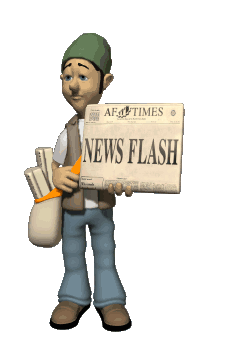 Thirty years ago, the Chicago White Sox announced plans to move to Florida. Governor Jim Thompson knew the loss would diminish the city's stature.
He also realized he would be held responsible if the Sox left. In June, 1988, with assistance from Speaker Michael Madigan, "Big Jim" twisted enough legislator's arms to keep the White Sox on the south side.
The point: Keeping Chicago as one of two cites (with New York) with two big league teams was/is a big deal and was worth fighting for.
You know what else is a big deal and worth fighting for?
Having two high-quality daily newspapers.
Yesterday's Tweet from a reporter at the Sacramento (CA) Bee is a reminder of the state of the newspaper industry.
In Chicago, significant numbers of reporters and editors at both the Tribune and the Sun-Times have been dismissed in recent years.
Five years ago, due to economic pressures (and bad management), the Sun-Times fired all of its photographers, though a few were later rehired. The paper itself has many fewer reporters than it did a decade ago.
But the Sun-Times, with new management, is still here and fighting for survival.
At the Tribune, a much bigger paper, the exit door has been seeing a lot of activity in  recent years, with the latest exodus occurring last month.
It marked the second round of layoffs in five months under publisher and editor-in-chief Bruce Dold. In October Dold cited "significant financial pressure" facing the news industry in cutting a reported 14 positions.
A financially healthy Sun-Times will help protect the Tribune as well. Tribune reporters have decided to form a union to protect the newsroom from the paper's management. That management, unsurprisingly, has decided to fight the union organizing effort.
Without competition, the Tribune will have no incentive to make peace with the union or to stop diverting newspaper revenues from the newsroom to executives. Saving the Sun-Times means TWO quality papers for Chicago.
We need to save journalism by paying for it.
Two papers staffed with reporters committed to the public's right to know, who keep each other honest while informing the rest of us, help protect our democracy from those who would prefer we remain clueless.
While a number of individuals or organizations fit that description, no matter who you are or who you do/don't trust, the point is the same: We need reporters who will ferret out the truth and deliver it to us.
Good journalism has value and must be paid for, so please subscribe.
If past editorial positions are keeping you from subscribing, please reconsider.
The Sun-Times is under new management, including support from organized labor. This  coincides with a new trend of publishing editorials supportive of working people.
Don't be the person who helped kill democracy by allowing journalism to die. Support your local paper and consider supporting the Sun-Times. Choose home delivery or online access, but please subscribe NOW.
Below are links to the top ten (by circulation) newspapers in Illinois. You can google your area's paper, if you don't see it.
As another paper likes to say, "Democracy Dies in Darkness."
Let's keep the lights on.
3.   Hoy
4.   Journal Star
10. The Pantagraph
McBarronBlog Bonus: