Now that we all have some time on our hands, I'm looking for creative ways to entertain myself and others.
Until I succeed, I will will try to post to McBarronBlog.
The premise is simple: I have a cupboard full of mugs, each of which represent…something.  In this space, until I run out of mugs, we will try to explain what that "something" is….
(Note: I'd like to point out that I had this idea before I saw that my friend, Jay Pearce, had done the same thing. You and Jay probably don't believe me, but don't we have more important things to worry about right now?)
Up first is this classic Mickey Mouse mug (my "Sunday mug"), purchased on a Disneyworld vacation when our kids were small and when going to "The Happiest Place on Earth" was a very big deal. This is my favorite because of the memories from the vacation, but also because it has a classic early Mickey Mouse image.
Mickey's not so popular with the kids these days but, when I was a boy, he was one big rodent. His cartoons were still seen on TV shows like Walt Disney Presents and Walt Disney's Wonderful World of Color (we had to take their word for the "color" part).
Mickey was omnipresent. I loved that mouse.
Also, a big part of my childhood was The Mickey Mouse Club.
I'm guessing one of the first words I could spell was M-I-C-K-E-Y, ala the show's closing theme song.
The original Mickey Mouse Club included a bunch of attractive kids, some of whom were talented and went on to actual careers in show business. For example, Cubby O'Brian had a great career as a drummer, notably for The Carpenters live shows.
Bobby Burgess danced on The Lawrence Welk Show for more than 20 years.
Many a boy's first crush was Annette Funicello.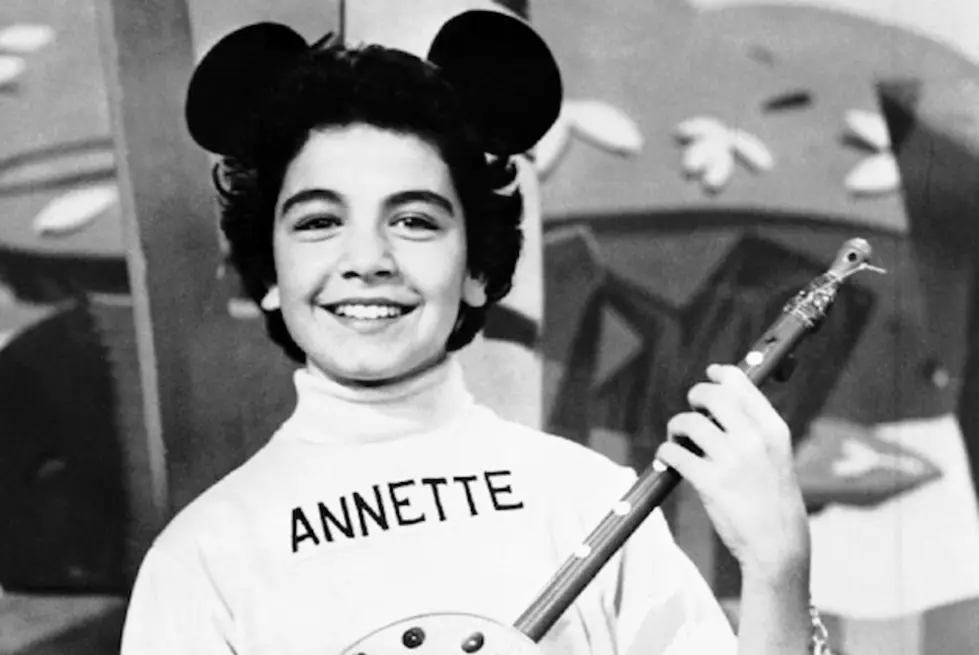 (sigh)
As the kids grew up, we watched a lot of TV together, which included lots of time spent with Mickey.
The kids have moved out, but every Sunday, Mickey and I get still together.
Why? Because I LIKE him!
# # #
McBarronBlog Bonuses
The evolution of Mickey: https://www.youtube.com/watch?v=k5yLBt2EfLc
Mickey Mouse Club Open: https://www.youtube.com/watch?v=n7W7BPt9rK0
Classic Mickey Mouse cartoon from 1941 https://www.youtube.com/watch?v=REHJ1lz_HLQ